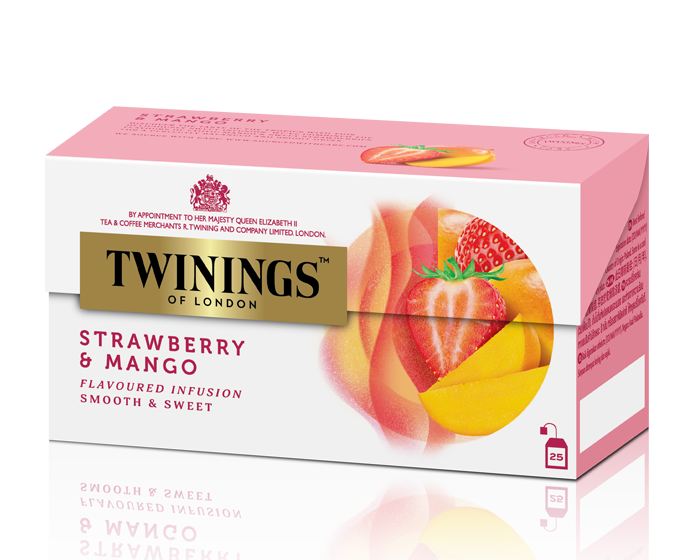 25 bags
For this uplifting infusion, we have blended the juicy taste of strawberries - the centrepiece of English cream teas - with the exotic, sweet flavour of sun-ripened mangoes.

Serving :
Serve hot or cold, with a little honey/ sugar to outline the fruity taste.
Taste :
A wonderful blend of fresh ripe strawberry, with the rounded and smooth taste of tropical mango, and then you find that little tart hibiscus tang, giving this a slightly
invigorating sensation.
Food :
Perfect with any red fruit, which might be part of a light cake or tart.